By Coopertailor |
20
October 2022 |
0
Comments
5 Steps To Making Your Own Custom Swaddle Blanket

5 Steps To Making Your Own Custom Swaddle Blanket
---
You've probably seen those adorable custom baby blankets on Pinterest or Instagram. They look so cute and they're super affordable too! But what if you wanted to make one yourself? Well, we have good news for you! We'll show you how to make your own custom swaddle blanket in just five easy steps!
Choose Your Fabric
---
If you're looking to make a custom swaddle blanket, you'll need to choose your fabric first. There are lots of different fabrics out there, but here are some of our favorites:
• Cotton – This is a classic choice because cotton is soft and breathable. It also has a nice drape and won't wrinkle easily. Normally you could chooese cotton with some spanedx such as 95% cotton 5% spandex fabric, that will make the swaddle blanket a little strechy.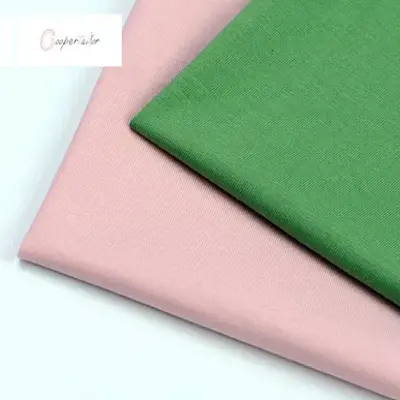 • Linen – Linen is another popular choice because it's lightweight and durable. It's also very absorbent, making it perfect for babies who sweat a lot.Linen is a fashion trend fabric ,sell well in coopertailor textile.
• Wool – Wool is warm and cozy, making it an excellent choice for winter months. It's not as soft as cotton or linen, however, so it might feel scratchy when used with newborn skin.

Cut Out Your Pattern
---
Now that you've chosen your fabric, you'll want to cut out your pattern. Here's where things start getting tricky. First, you'll have to decide whether you want to use a template or draw your own pattern. Templates are easier to work with, but they aren't as customizable. Draw your own pattern instead, and you'll have more control over the final product.
Sew Together Your Pieces
---
Once you've decided between templates or drawing your own pattern, you'll need to sew together your pieces. This is the part where you'll need some patience. It takes practice to get the hang of sewing together different fabrics, but once you do, you'll find it much easier than cutting out each piece individually. If you don't want to sew it on your own, you could also contact coopertailor, they provide the sewing services for you together with the fabric.
Add Embellishments
---
If you're looking for more ways to personalize your custom swaddle blanket, add embellishments such as buttons, ribbons, rickrack, or even embroidery. Nowsday bear embroidery muslin fabric is a new hot sell fabric in USA market.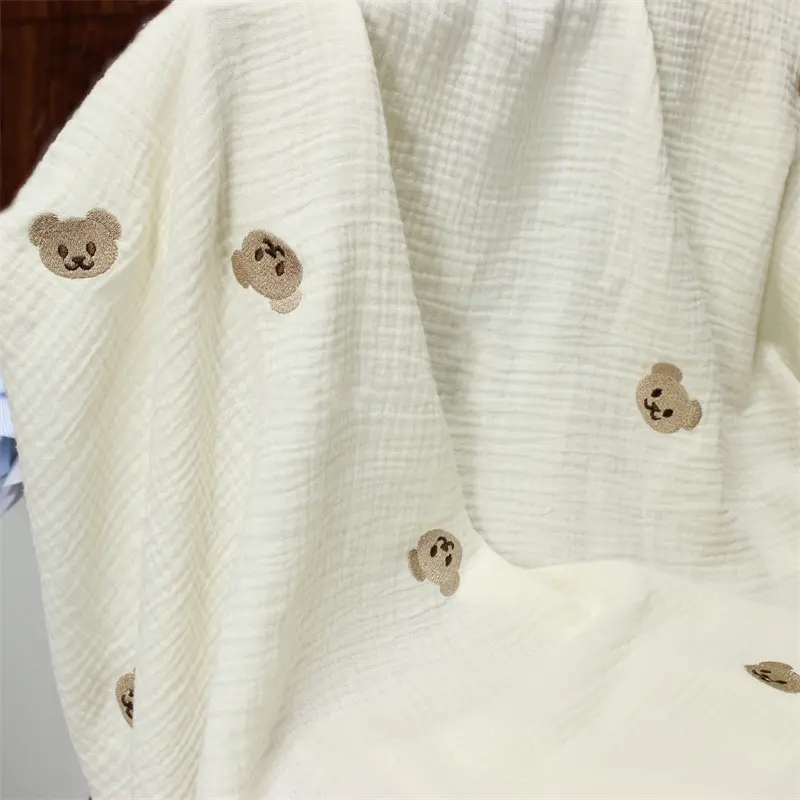 Finish Off Your Project
---
Once you've finished making your blanket, you'll need to finish off your project by adding some finishing touches. This includes sewing up any loose ends, attaching a ribbon or button, and stitching down any seams.Then your own swaddle blanket come out in the world, feel excited?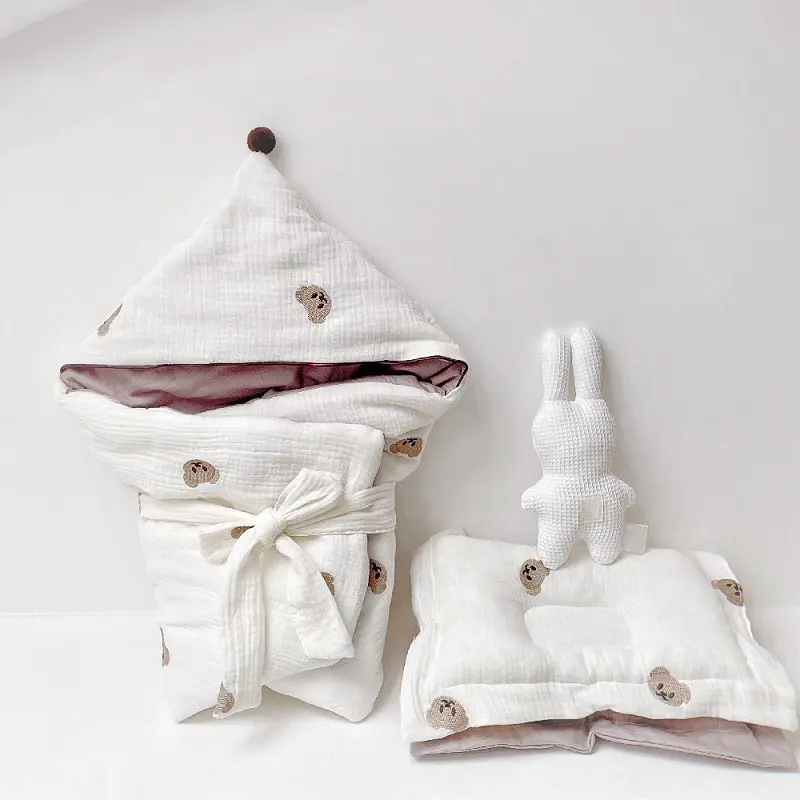 Leave a Reply
Your email address will not be published.Required fields are marked. *